Drupe Reviews and Alternatives| Spam Call Blocker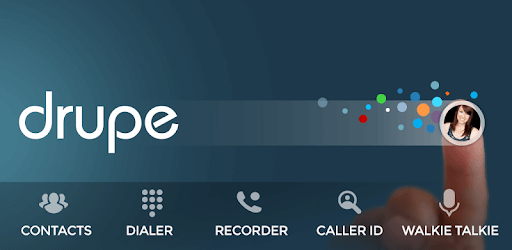 Drupe is a spam call blocker that allows us to see caller ID, spam indications and block spammers and replaces boring call screen with a fresh look. By drupe, you can dial, text or record calls or reach anyone on your contact as it has a smart dialer, a built-in call recorder. It also has the awesome feature of adding GIFs to outgoing calls.
It has an integrated call blocker that traces, discovers and blocks any caller or number whether unknown, spams, scams, robocalls or telemarketers. Drupe is one of the featured spam call blocker and provides spam free calls. The tool offers multiple other alternatives such as Call Block List Pro and others.