Mortal Kombat 1 Unveils Six DLC Characters in Official Announcement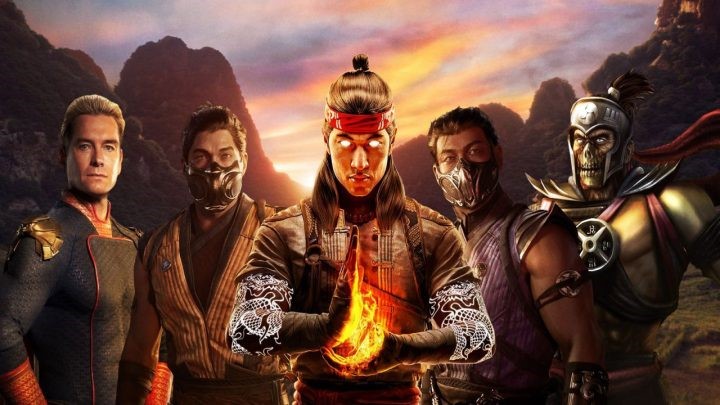 NetherRealm Studios, the developer behind Mortal Kombat 1, has officially confirmed including six DLC characters in the game's first Kombat Pack. This announcement comes after much speculation and excitement within the Mortal Kombat community about the potential roster additions. While rumored names have been circulating, the official confirmation has generated significant buzz around the highly anticipated reboot.
Speculation and Leaks: Obscure Characters and Clues from Ed Boon
The Mortal Kombat community has been abuzz with speculation about the final roster. Leaked information has hinted at including several obscure characters alongside the iconic pillars of the franchise. While these leaks remain unverified, Mortal Kombat co-creator Ed Boon has dropped hints about the developers' intentions regarding character selection. The combination of rumored content and tips from the development team has kept fans eagerly awaiting the official announcement.
Official Kombat Pack Roster: A Diverse and Surprising Cast
The Kombat Pack roster reveal trailer showcases various characters joining Mortal Kombat. One of the most surprising inclusions is Peacemaker from DC Universe, portrayed with the likeness of WWE Superstar John Cena. This unexpected crossover adds an exciting twist to the character selection. At the same time, it remains to be confirmed if Cena will also voice the character, his enthusiasm and commitment to the role promise an enjoyable addition to the game.
Balancing Classic Characters and Collaborations
The presence of Takeda, Quan-Chi, and Ermac in the Kombat Pack balances the inclusion of collaboration characters. Takeda and Quan-Chi are classic Mortal Kombat characters beloved by fans, bringing familiarity and nostalgia to the roster. Meanwhile, the addition of Peacemaker and other crossover characters showcases NetherRealm's strategy of mixing extensive franchise collaborations with series regulars. While some fans may have preferred to see non-MK super-powered guests in an Injustice series game, the current announcement signals the developers' intent to continue the successful formula of character diversity.
Release Date and Platforms
Mortal Kombat 1 will be released on September 19, 2023, and available on Nintendo Switch, PC, PlayStation 5, and Xbox Series X/S. The upcoming release date has heightened fan anticipation, and including the Kombat Pack characters adds an extra layer of excitement for the game's launch.
The Official Kombat Pack roster reveal Trailer
Anticipating an Exciting Roster
With the official confirmation of six DLC characters in the Kombat Pack, Mortal Kombat 1 promises an exciting and diverse roster that combines classic fan favorites with unexpected crossovers. The inclusion of Peacemaker, portrayed by John Cena, adds a unique twist to the game, and the diverse cast of characters demonstrates NetherRealm's commitment to listening to fan feedback while introducing fresh and intriguing names. As the release date approaches, fans eagerly await the chance to experience the highly anticipated Mortal Kombat 1 and unleash these new characters in epic battles.