LeadsRx Reviews, Features and Pricing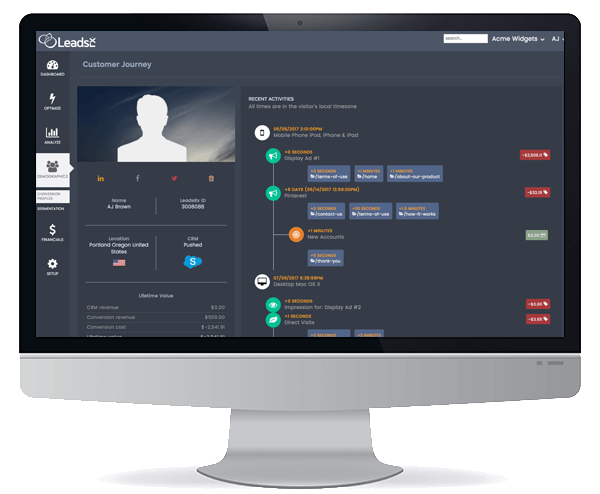 LeadsRx is a software that helps advertisers to boost top-line sales and cut unnecessary advertising spending by comparing the results on and off-line of all marketing channels side-by-side. LeadsRx is based on a sophisticated database for tracking events and time-series data. The system captures events over the entire customer journey by using a universal online pixel and an API for offline events.
Top core features of the solution include Multi-touch Attribution, Audience Segmentation, Amazing Interface and may more.