DWService Review, Features and Pricing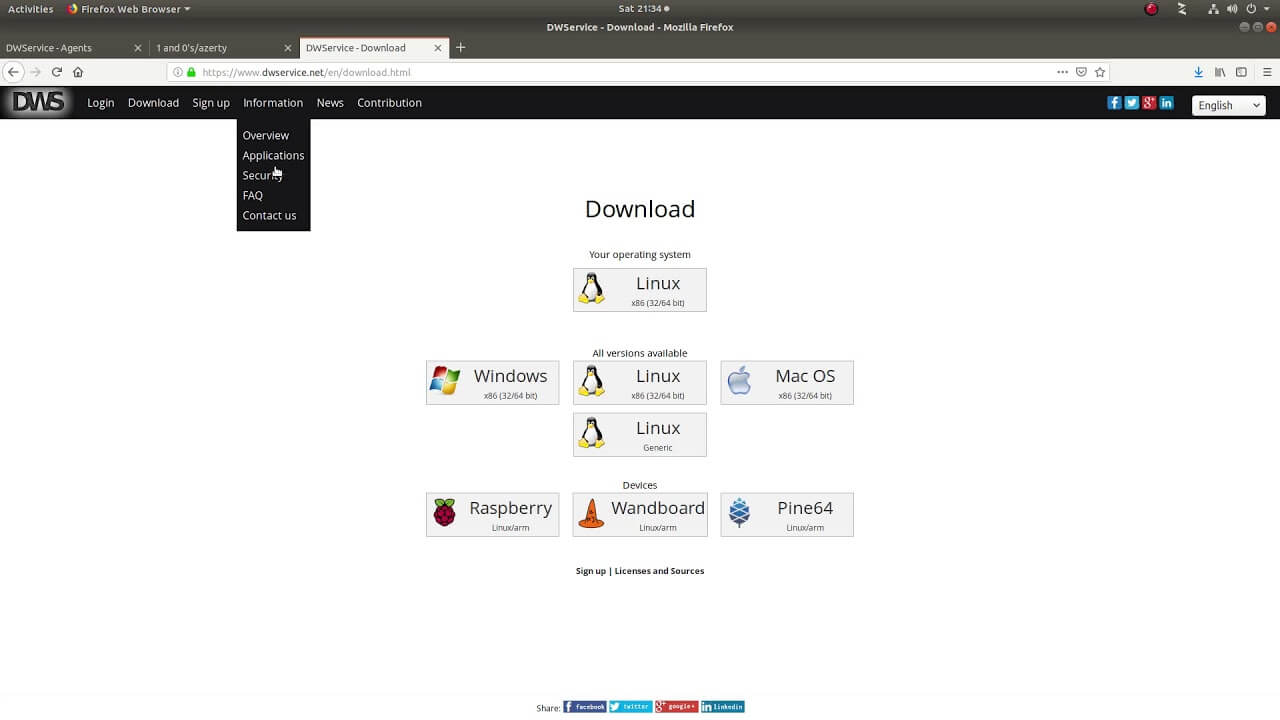 DWService is an online and advanced solution that allows you to access your home computer from anywhere in the world. The tool can control the home computer even when you are far away from it. This service allows access to remote systems using a standard web browser. You can share this service with your friends as well who are not registered by using a cloud system. DWService offers the facility to share any data with friends without publishing this data on other servers. Read the DWService Review to decide the best remoting system.
What is DWService?
DWService is an open source project that offers a convenient way to access remote systems (Windows, Mac, Linux, Raspberry Pi, etc.) from any standard web browser. You can connect to DWService from anywhere in the world and gain control of your computer with just a few clicks.
DWService Overview:
With DWService, you can remotely access other systems using any web browser. So if you're traveling and need to use your home computer, simply open a web browser on any device and connect to the DWService website. You'll then be able to control your home computer as if you were right in front of it. It's easy too–simply sign up for DW service and install DWAgent on your home computer.
DWService provides a safe way to share, through Applications, everything your system has to offer. With DWService, you can also share with others who are not registered on the site. For example, you could directly share a folder of holiday photos saved on your computer with family and friends without publishing the photos on other servers.
Features:
Two-factor Authentication- DWService supports two-factor authentication (2FA)

 Lightweight-

 Ad-free-
DWService Alternatives:
TeamViewer
AnyDesk
Chrome Remote Desktop
Remote desktop connection
TightVNC
mRemoteNG
TigerVNC
VNC connection
LogMeIn
no machine
DWService: benefits
DW Service is excellent software that helps people follow up on their interests promptly. The performance of DWService is good as of now, and the support team is excellent and useful. I highly recommend this software to anyone looking for a good solution.
DWService: price
Starting from: Free
Pricing model: Free or Freemium
Free Trial: Please check official site, we mentioned below.
The DWService software is Free, Freemium and you can enjoy the DWService Software. Use DWService to manage your workload in an easy and effective way, so you can focus on the more important things. The software is user-friendly and available on iOS, Windows, and Android devices.
DWService Review : FAQ
What is DWService?
This software, DWService, falls into the Educational category. As stated before, DWService provides many benefits for its users.
What are the alternative of DWService?
We mentioned DWService as an alternative in this article due to queries from our users.
What Is the Pricing Plans for DWService?
DWService is either free of charge or available for a small fee.
DWService support which devices & operating system?
Windows
DWService offers better Security & features?
So far, the feature has been working well for DWService.
Features
Text editor
Downloading and uploading any file
Log watch
Start a terminal session on remote system
Information about memory, disks and processors
Cons
No cons yet.
Add In comments if you see any