WorkChest freelance marketplace for Pakistani freelancers is a great initiative by Guru Hisham Sarwar, who is one of the famous seasoned freelancers. Hisham Sarwar is a big name in the Freelance industry, and He is the only one who is responsible for introducing Pakistan freelance marketplace to the global freelance marketplace and provide consultance to students.
Story Behind WorkChest.com
After having a huge success in freelancing, He started encouraging others to step into the freelance marketplace and make money with their skills. And to take this thought into reality, He launched a website where Pakistani Freelancers showcase their skills and talent and make real-time agreements with international buyers.
WorkChest: A Freelance MarketPlace
WorkChest is a Freelance marketplace for Pakistani freelancers which is similar to Fiver and Upwork. Fortunately, it is the first and only Freelance Website of Pakistani freelancers. Moreover, It is a great platform, which provides an opportunity for all the Pakistani freelancers to connect and to sell their services. It also motivates all the freelancers to polish their skills and try their luck with putting no such efforts.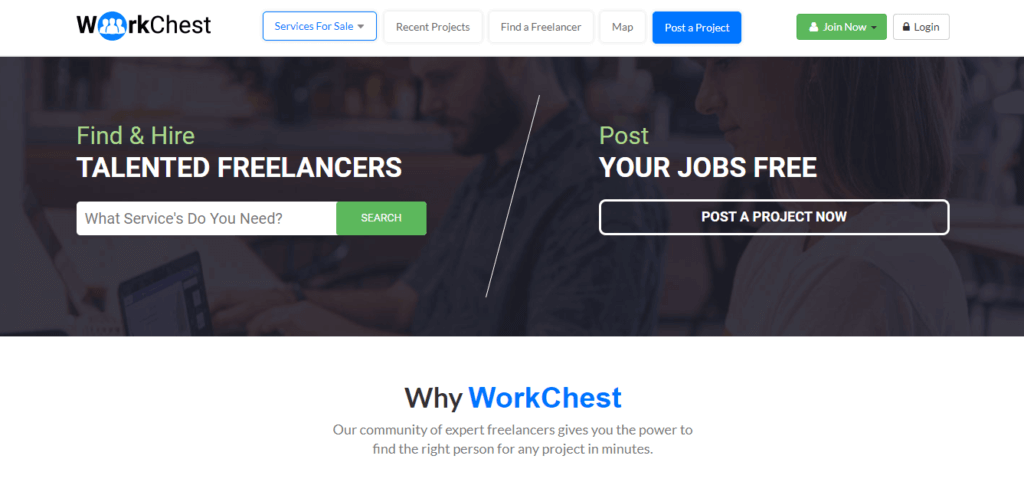 How WorkChest Works?
Furthermore, WorkChest Freelance marketplace is a user-friendly website where it is extremely easy for Pakistani freelancers to make an account and start working in no time. If you are a Freelance seller who is willing to sell their skills as a service, then you must have your attracting portfolio with you. You can make an attractive Gig and convince your buyer with all the talent you have in your respective category. Also, Hisham Sarwar made a great effort to make you learn all the basics about freelancing in his YouTube videos, like making a good portfolio and tips for communicating with your clients.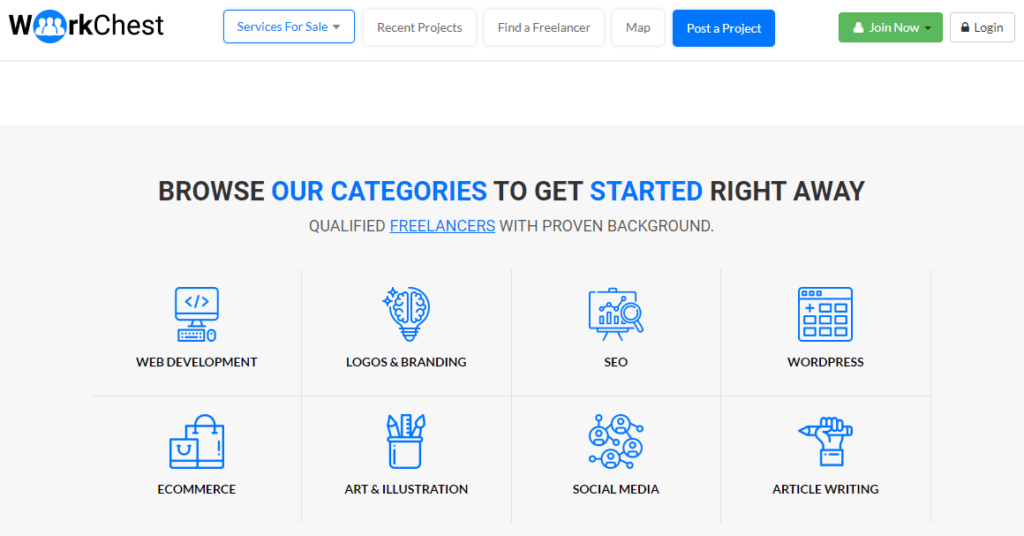 Hire Pakistani Freelancers
However, if you are a buyer and want to Hire Pakistani Freelancers, then you can post your work ad from anywhere in the world. The interested Freelancer will start bidding on your projects. You can communicate with the buyer and set a deal in real-time without facing any hassle.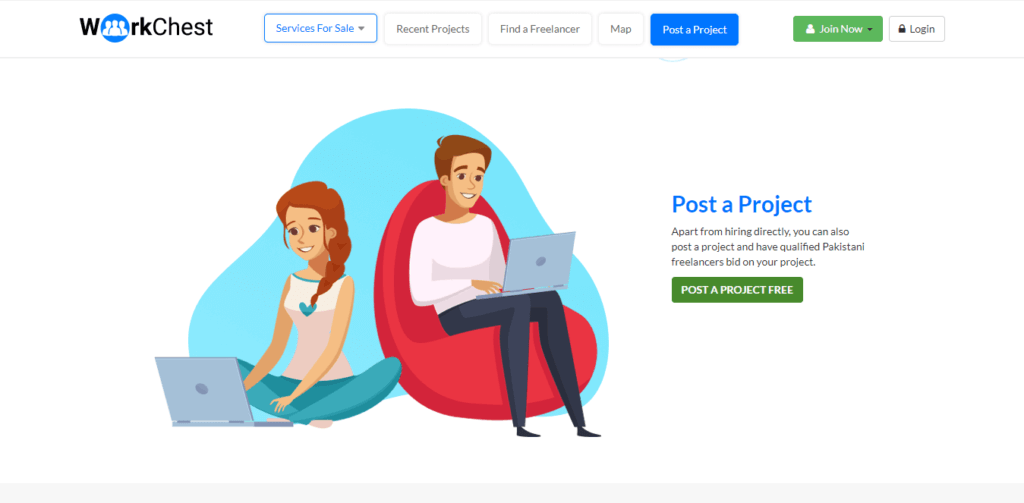 How to Purchase Services from Pakistani Freelancers
So, it is a good freelance marketplace, and everything will be transparent on that. A buyer will make his reputation by delivering satisfactory work to his client. Whereas, sellers or clients can also post their feedbacks that also help other clients to make a reasonable decision in choosing a buyer. And, as far as wages for your services is concerned, then it will split into two parts. One part of your payment is going to be a service fee, which the website will cut from the payments you receive from the clients. It will be specific % you have to pay to the website for working on the platform. However, the other part of the payment can withdraw anytime you want.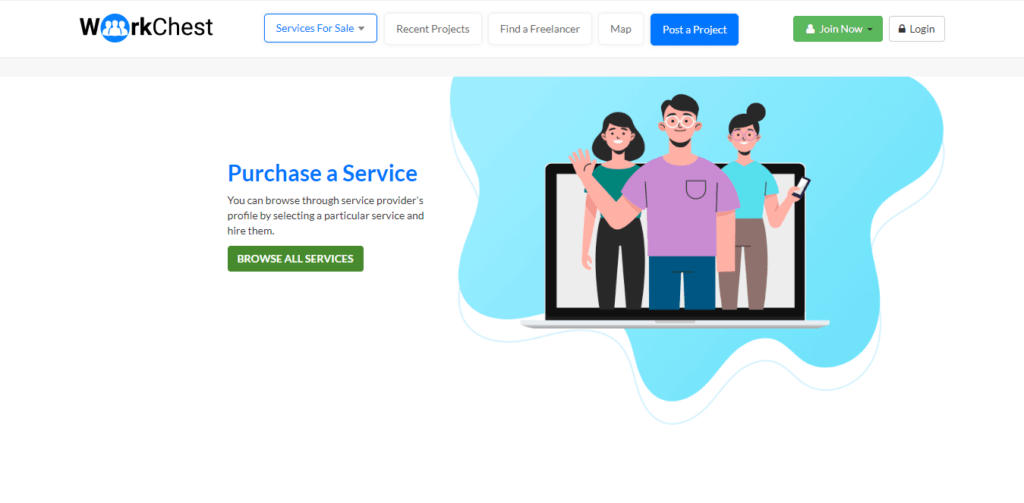 Register yourself in Workchest freelance Marketplace in Pakistan to get your first order CLICK HERE
Also,